*Christmas Dinner Package serves 10-12 people.
Payment due by 12/19. Available for pickup on 12/23 from 11 AM - 6:45 PM.
Whatever your celebration, we're here to give your event a taste of "La Isla"!

Pick Up
$0/ No Fee
---
4041 N 15th Ave

Delivery
$39.99
---
10 mile radius
Food Truck
$149/ hour
---
10 mile radius

Full Service
$199/ hour
---
15 mile radius
*Catering Main/Side Dish Servings are per Half-Pan [Serves 15-20 people]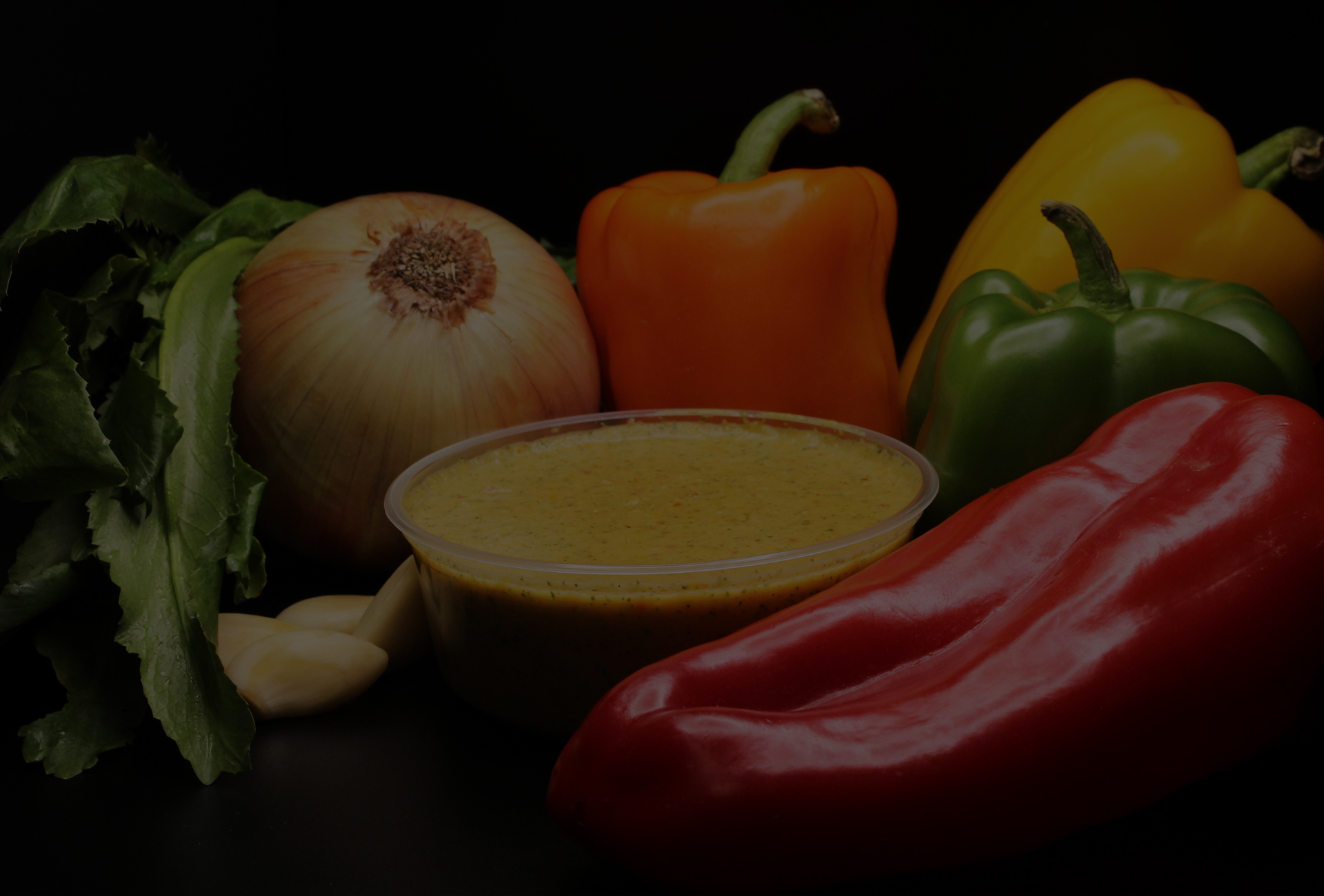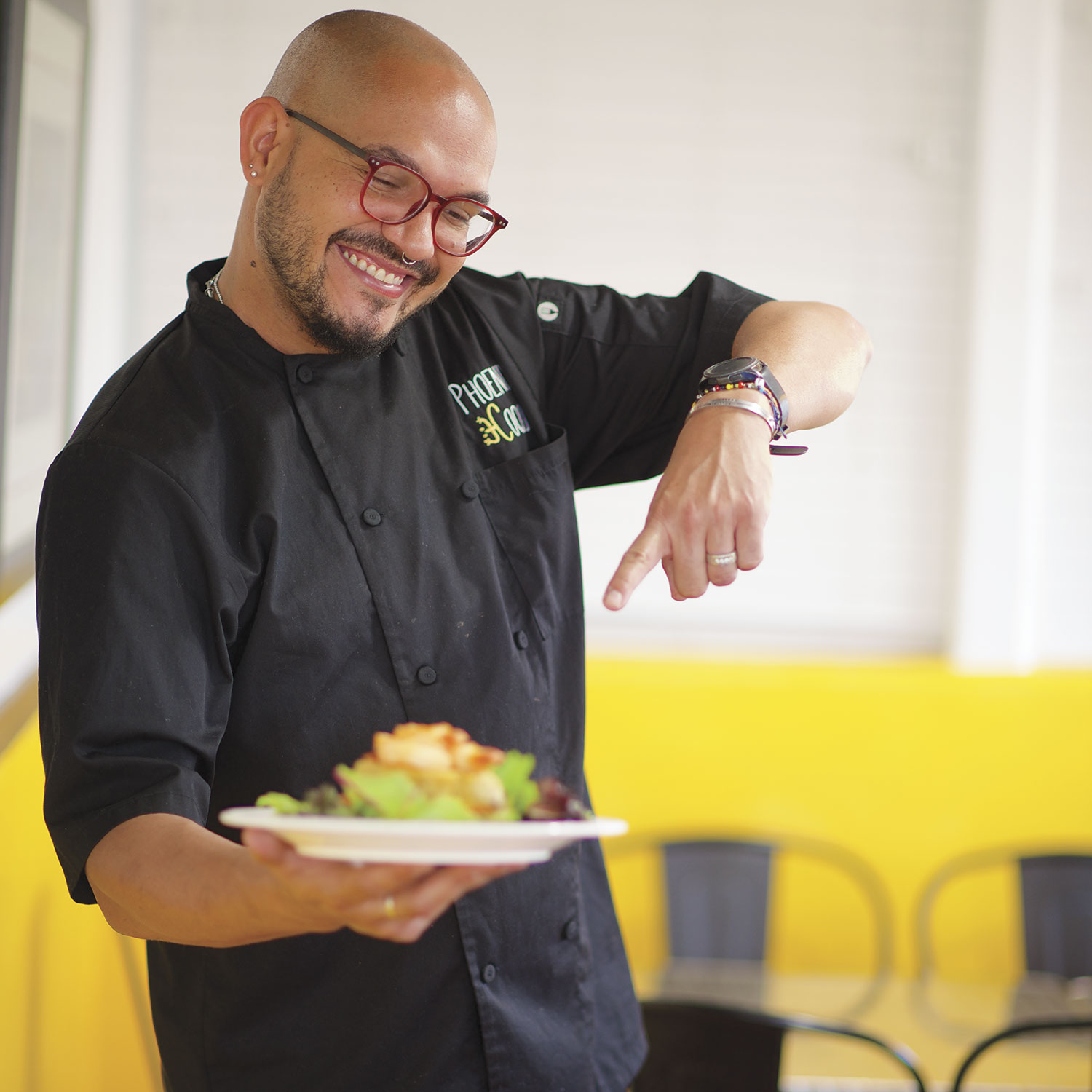 Juan Ayala at Phoenix Coquí
ABOUT US
---

Are you looking for Puerto Rican food near Phoenix, Arizona? Look no further than Phoenix Coqui! Our head cook and Co-Founder, Juan Ayala, is from Toa Alta, Puerto Rico and has a passion for bringing his family's recipes to life. You can find all the traditional Puerto Rican dishes like Empanadillas, Mofongo and Pernil—all cooked to perfection. And if you're looking for vegan and vegetarian options, we have those too! Tostones (fried plantains), vegan empanadas and our specialty rice and beans dish are just some of the delicious options available.
We understand that when it comes to dining out it's not just about the food - it's about feeling at home. Whether you're looking for a family-friendly restaurant, or catering services from our food truck for special events– Phoenix Coqui is where you'll find comfort and hospitality. We offer an affordable meal deal that will suit anyone's tastes and have something for everyone to enjoy.
And if you're looking for something to satisfy your sweet tooth after your meal - don't forget to try our authentic Flan or Quesito bites! Busy Students of Grand Canyon University and Phoenix College love us since there's no need to leave the comfort of your home thanks to our convenient delivery service or pickup options. Come refuel after a long day of hiking at Steele Indian Park or after shopping all day at Park Central Mall. No matter what kind of Puerto Rican dining experience you're after – Phoenix Coqui is the perfect place to go when it comes to delicious Caribbean cuisine in Central Phoenix. With gluten-free options available too - why wait? Come on down today and taste the flavors of home in Arizona!
Our Story
---

---
Phoenix Coqui began as a love story 3,000 miles away.
In 2013, after traveling on vacation to Puerto Rico for the first time, Alexis fell in love with the island. The Phoenix native, returned to AZ, put in his 2 weeks' notice, sold his car, and bought a one-way ticket to San Juan.
While living there, Alexis met his partner, Juan, and it was love at first sight. Juan, who was born and raised in Puerto Rico, was working as a restaurant manager. Shortly after beginning their relationship, they began making plans to start a business together.
In the fall of 2014, Juan and Alexis moved to Phoenix. Craving the taste of authentic Puerto Rican food and unsatisfied with the options available to them, it wasn't long before they made plans to combine their strengths to launch a mobile food business.
They saved every penny to turn their dream of launching the first Puerto Rican food truck in Arizona into a reality. It took them 2 years to have their custom food truck built and finally deliver the flavors of Puerto Rico to the valley of the sun.
It was worth the wait. The duo launched their food truck in March 2017 and their business has been growing every year since. In February 2022, they opened their first brick-and-mortar location. They plan to continue expanding to reach even more customers searching for authentic Puerto Rican dishes.